About Alternita-Custom cremation urns and original funeral products
Let us make knowledge
" Our real grave is not in the ground but in the heart of men " (Persian proverb).
We make ceramic cremation urns in our own worshop in the south of France and can supply custom cremation urns.
Alternita addresses to every person who has lost a closed person or who wishes to choose herself her last resting place and who looks for an alternative in the traditional funeral art.
Without reference to any spiritual or religious faith, our funeral articles are chosen to pay a tribute more humanized and personalized to our dear lost.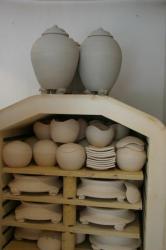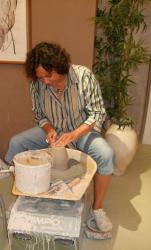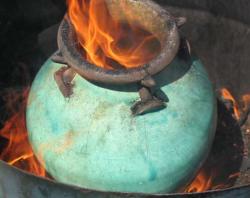 Inventive and respectful of craft quality job, Alternita create original and customizable cremation urns.
- Gives to the deceaseds the place which they deserve within the community and the family.
- Brings consolation to families by creating funeral urns loaded with symbols and made according to your desire
- Offers you new models and innovative funeral articles while preserving the craft and artistic step which is dear to our way of thinking
- Perpetuates the ceremony which accompanies the deceased to his last resting place.
We remain always attentive to your particular requests and are in your listening for any information or request you may have.
---
Customers service : (0033) 687 350 795 By email : alternita@gmail.com